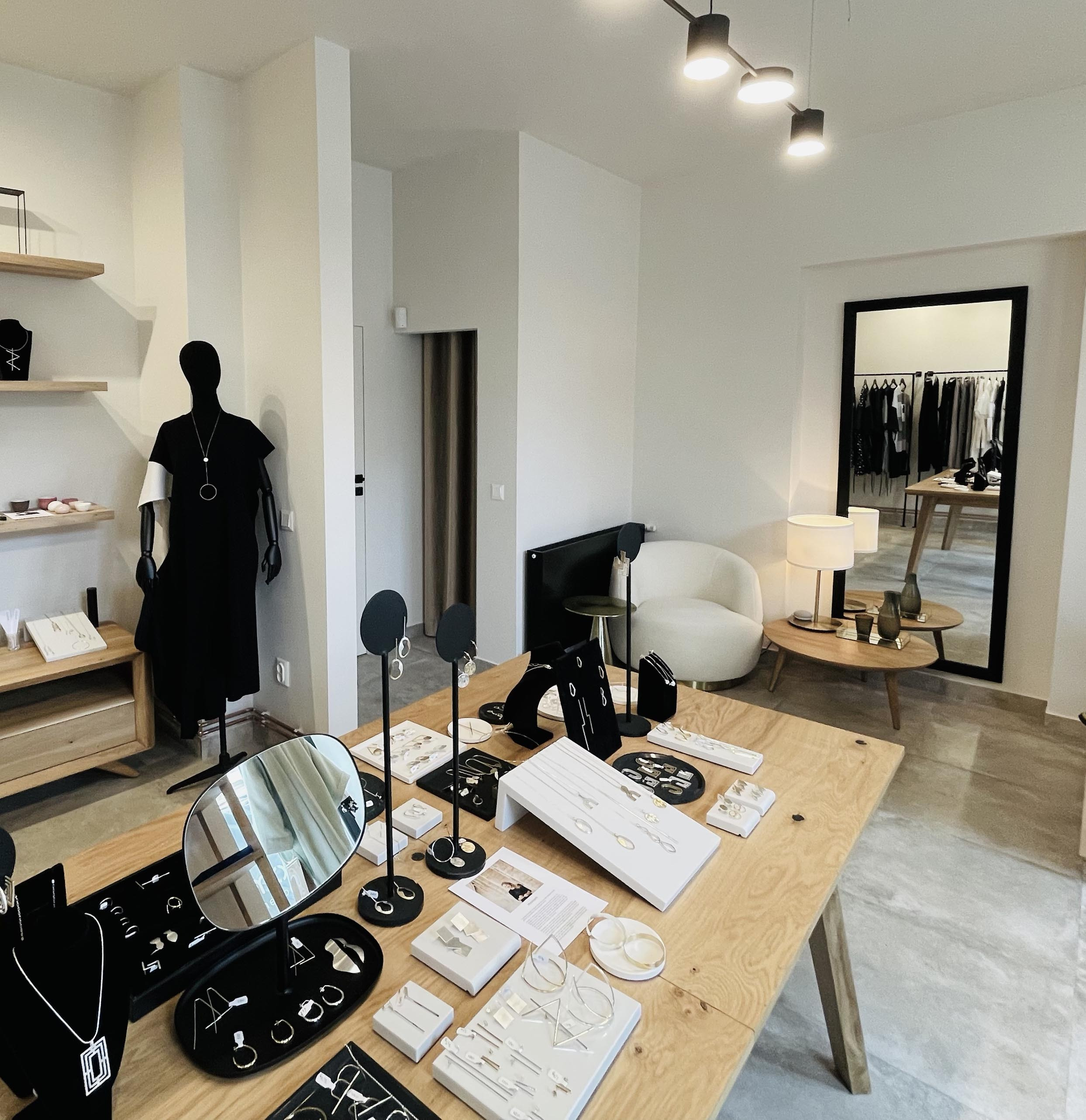 Being one of the most popular activities of the 21st century, shopping has become one a real form of art, which everyone practices in the daily life. For some it is about quality while for others it has everything to do with quantity, but however, your shopping basket tells everything about your personality. Then why not turn shopping into a lifestyle? An intellinget, refined, sustainable and perfect for your needs kind of lifestyle? Welcome to a concept store!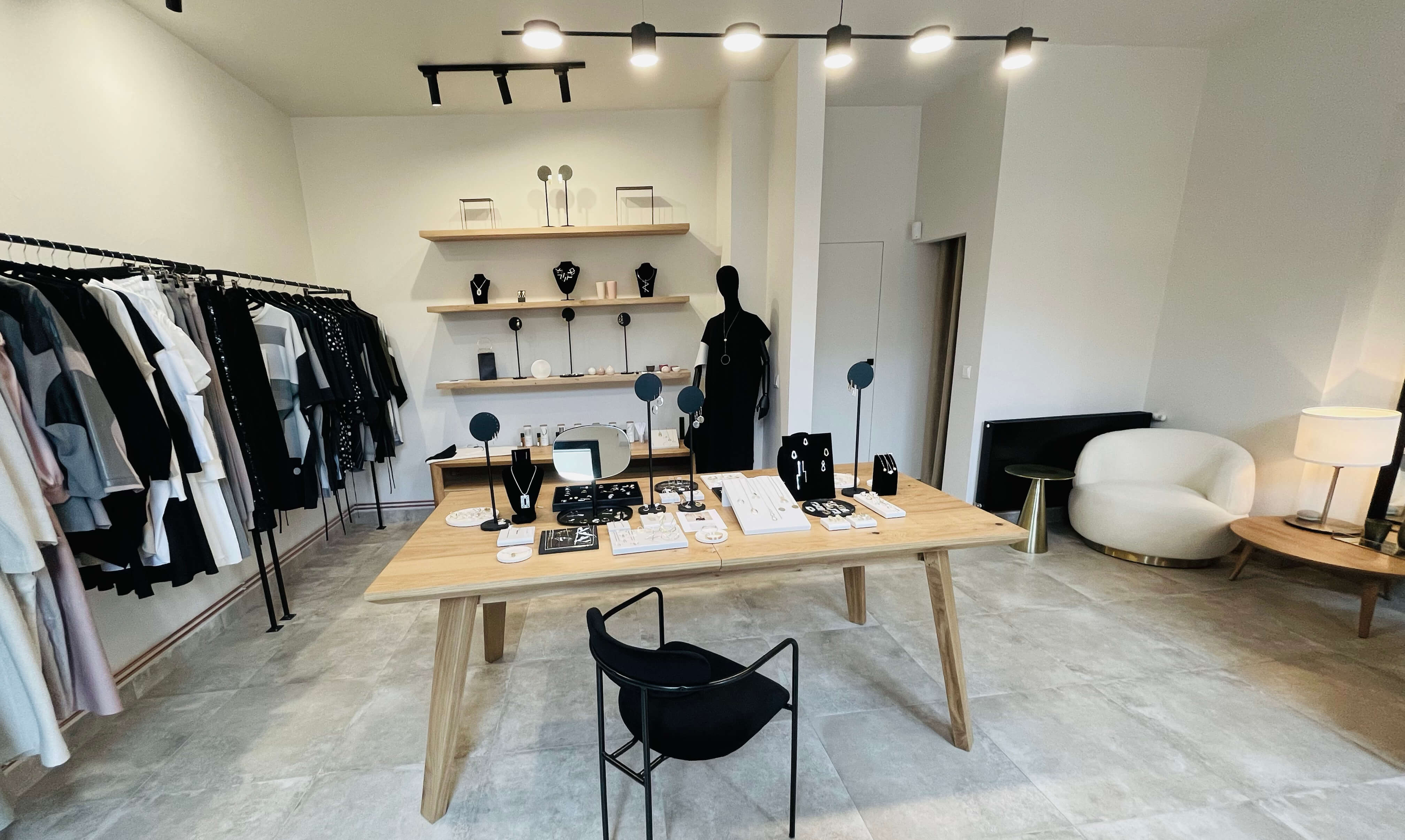 "Shopping experience" is not just a new word phrase but the idea of it becomes stronger and stronger day by day. There are some places that keep you coming back and maybe you don't realize what exactly works on you this well, maybe it's the smell of these places, the atmosphere or the products you can find there, that continuously attracts you to them, as if someone just guessed whatever you wanted and needed. Everything feels familiar and new at the same time, just like some newsletter you don't delete or skip in your email, because everything about it perfectly matches your style. monom the concept store is such a place, recently opened in the monom way of doing things: discrete, accordingly to the mundane, elegant and suprisingly. 
The truth is that no magic-featured being who foretold your arrival, stands behind the opening of such a place. There's a strong philisophy associated, as I said, to a lifestyle. At first sight, you like everything you see here because there's a great coherence in the selection of the products. In most cases, a concept store is a multibrand shop, promoting artisans and designers you can't find in a mall or in a supermarket. And all the categories, from the contemporary jewelry pieces, to the clothing lines, parfumerie, the ceramics, illustration books or accessories, create unity. And each and every of these brands is selected to match the style of the one that gives the name of the concept store. From the first stept in the shop, you know that this place is all about minimalism with an architectural twist. All the brands here are local bussinesses, so beware, you may discover new names that would immediately become your very favourites!
By the selection of the products, the shop will also auto select its clients in time. You will return here again and again because everything somehow feels like home. And everybody vibing with this style will keep coming back. It's most likely the shop will become an it place in town, which people want to visit so that they know everything that's new around. However, don't hesitate to pay a visit to monom the concept store, until you try everything on, you can't really tell if it's style suits you or not. Here's a list of the designers and brands you can find at monom the concept store: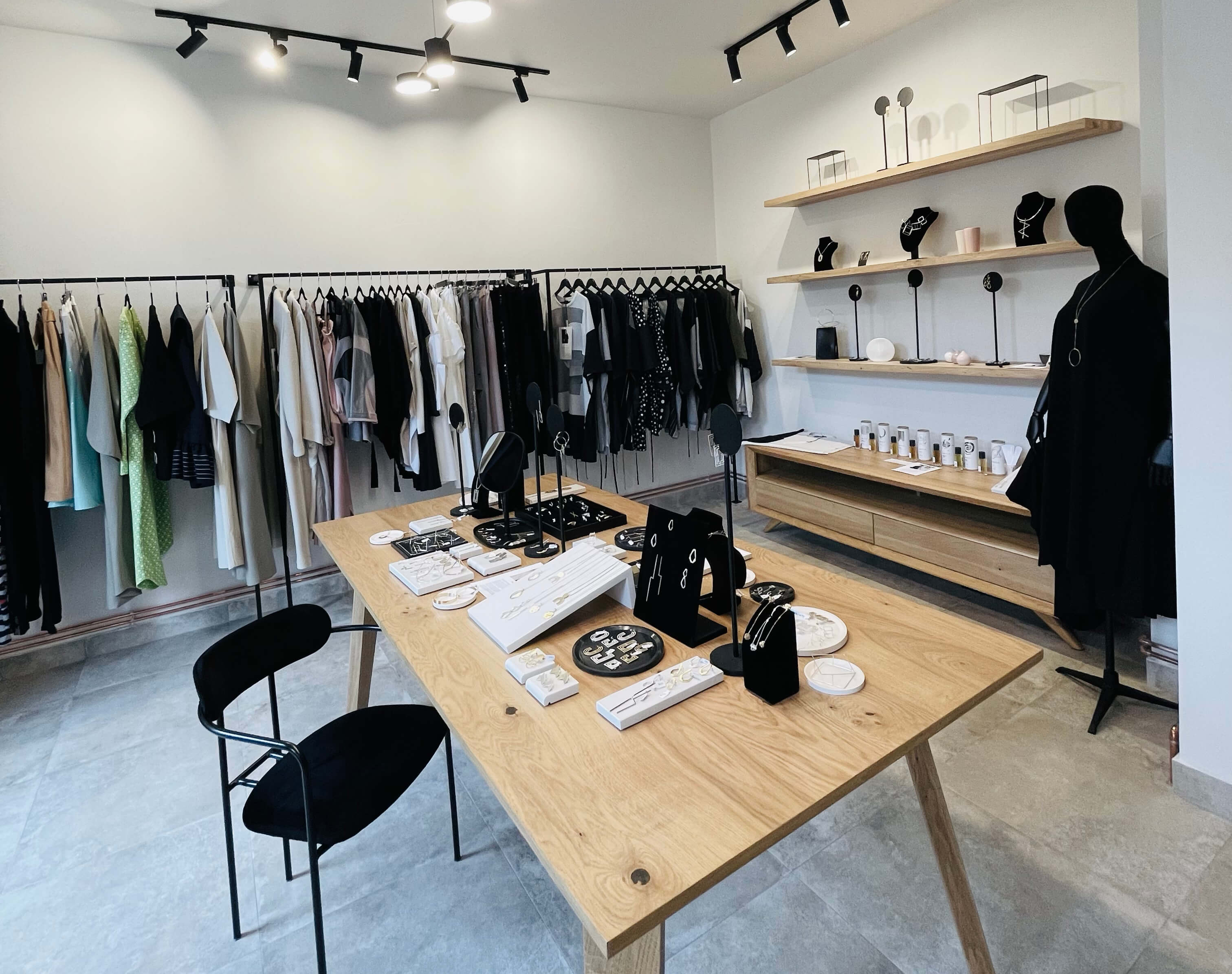 MONOM. Minimalist, architectural, statement jewelry, made in our workshops in Cluj since 2016.
IRINA SCHROTTER - a brand with great weight in Romanian fashion, launched more than 30 years ago, in Iasi, Romania. The Irina Schrotter brand has had a beautiful collaboration with the University of Art and Design in Cluj (UAD) for many years. Several UAD graduates have worked on the creative side of the brand and still do.
ATU BODY COUTURE - is a Romanian brand founded in the summer of 2011 by Lacramioara Ilie in Bucharest. ATU Body Couture explores the feminine universe and its aesthetic manifestations, materialized through two seasonal collections: Spring - Summer and Autumn - Winter. Since the winter of 2015, the ATU collections have been signed by Cătălin Vălean (Creative Director), also a graduate of UAD Cluj.
LUCIAN BROSCATEAN - teaches at the University of Art and Design in Cluj, within the Fashion-Clothing Design Department since 2008, with 20 years of experience in the fashion industry.
CRINA BULPRICH - is a brand that appeared in Cluj seven years ago, immediately after graduating from the University of Art and Design, Fashion-Clothing Design Department (Cluj-Napoca), to which was added an internship as an assistant designer for the Lucio Vanotti brand, Milan.
DE CERAMICA - a ceramics studio in Bucharest, founded in 2013 and led by Mădălina Teler, artist and ceramic designer.
AGNES KEZSEG - fashion and children's book illustrator from Cluj, who uses in his illustrations references from fashion history and art history.
MATCA - a brand that produces in Sibiu botanical perfumes, made only with natural ingredients.
VILEGIATURA - a brand of accessories and clothing design also founded in Cluj, which offers pieces inspired by craft techniques and made through a sustainable production process.