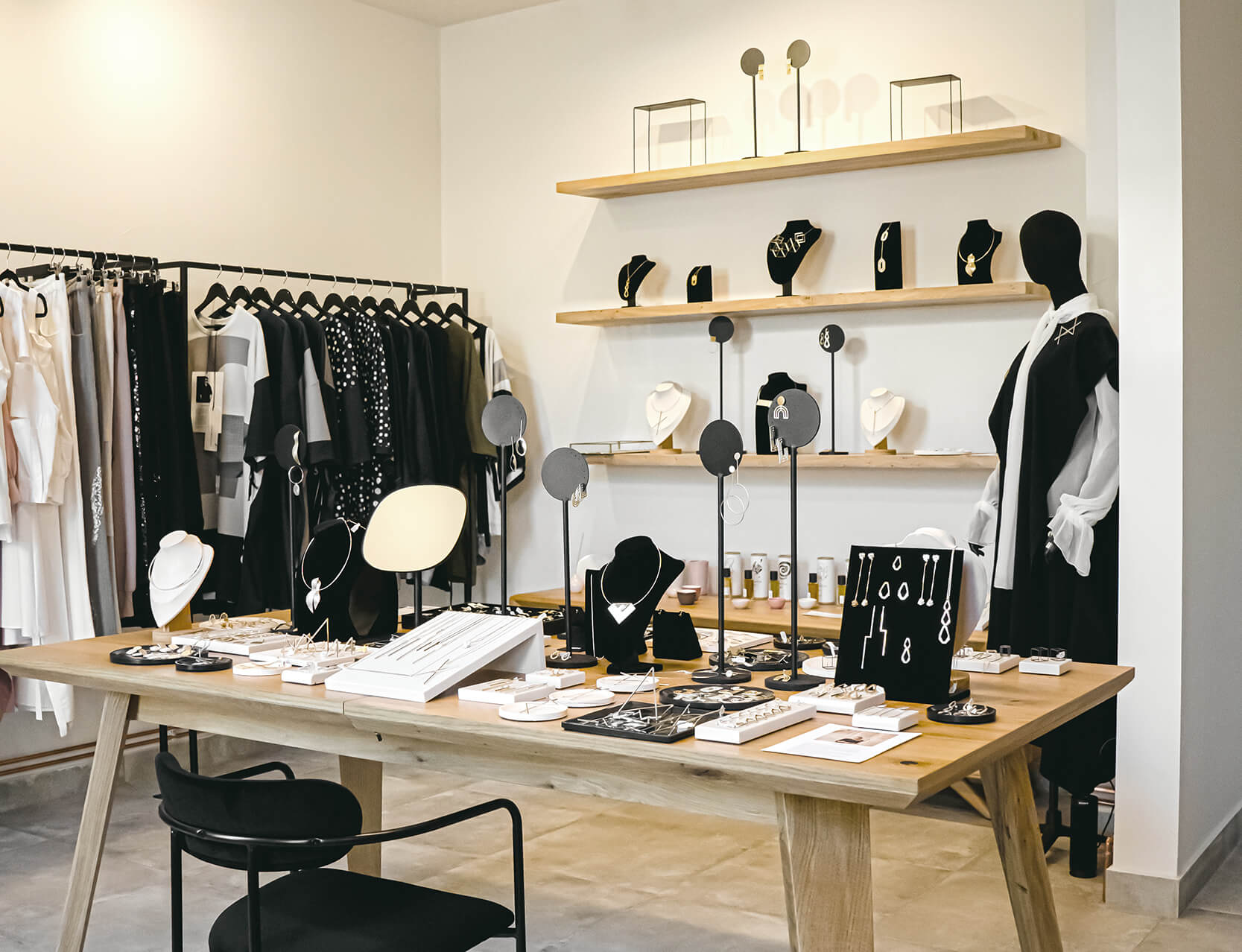 Monom the concept store is a store that started from the need to have a showroom in Cluj, for our minimalist jewelry brand that was born here in 2016.
However, we wanted this store to offer more than just our jewelry - firstly, because there is no such store in Cluj and, secondly, because the online environment offers us so much, and everyone's time it's so precious that we thought it was much more reasonable from this point of view that our store offers you a more complex experience.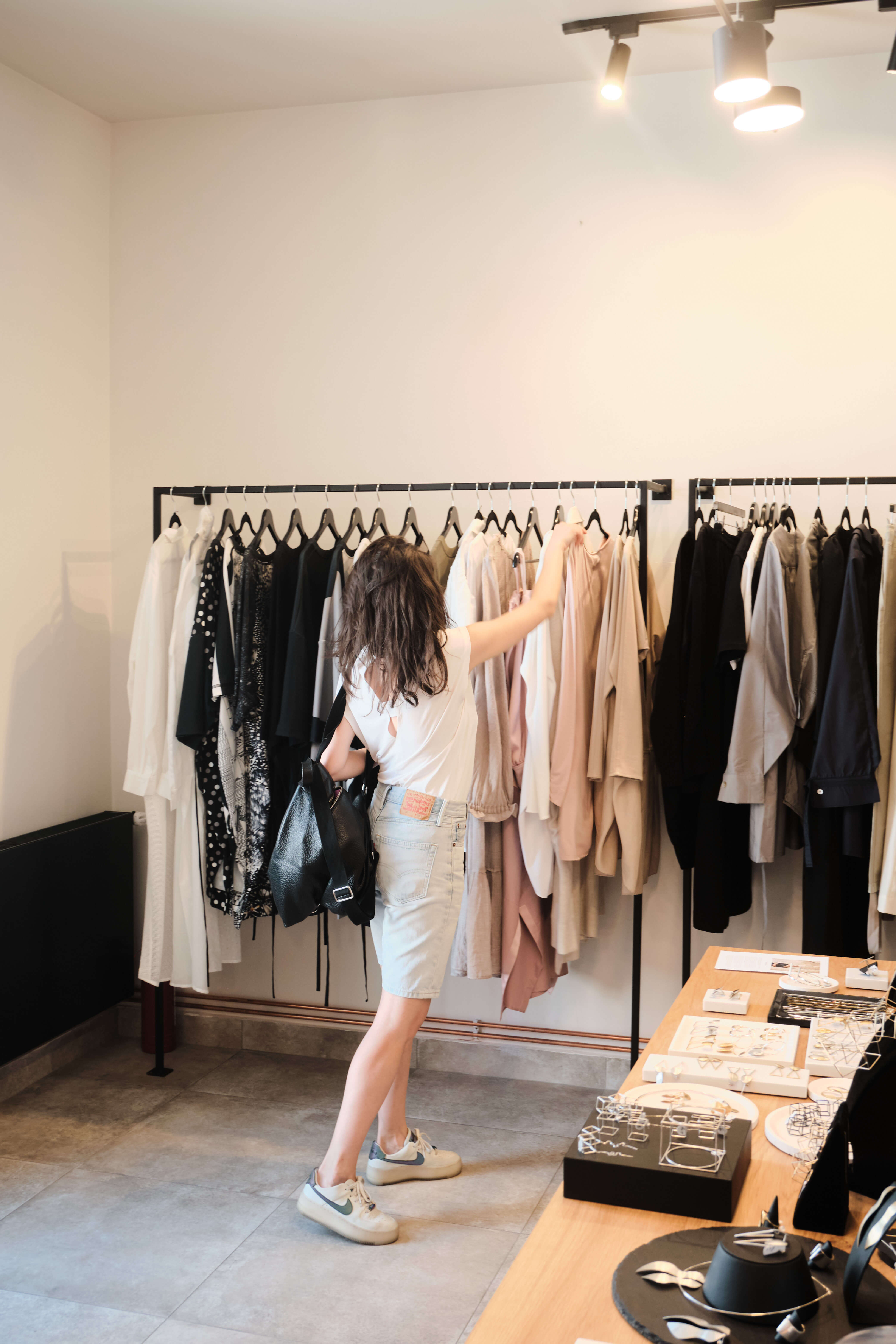 What brands will those who cross the threshold of the MONOM concept store discover?
Of course, MONOM. Minimalist, architectural, statement jewellery, made in our workshops in Cluj since 2016.
IRINA SCHROTTER – a major brand in Romanian fashion, launched more than 30 years ago, in Iași, Romania. For many years, the Irina Schrotter brand has had a wonderful collaboration with the University of Art and Design in Cluj, from whose ranks several graduates have worked on the creative side.
ATU BODY COUTURE – is a Romanian brand founded in the summer of 2011 by Lăcrămioara Ilie in Bucharest. ATU Body Couture explores the feminine universe and its aesthetic manifestations, realized through two seasonal collections: Spring – Summer and Autumn – Winter. Since the winter of 2015, the ATU collections bear the signature of Cătălin Vălean (Creative Director), also a graduate of UAD Cluj.
LUCIAN BROSCĂŢEAN – teaches at UAD Cluj-Napoca, within the Department of Fashion-clothing design since 2008, with 20 years of experience in the fashion industry.
AGNES KEZSEG – fashion and children's book illustrator from Cluj, who uses references from the history of fashion and the history of art in her illustrations.
ANIMA MUSES - a brand launched in Cluj-Napoca by Diana Rogo and Alina Căpitan. Anima brings contemporary femininity, flattering shapes and wearable pieces to the wardrobes of women who know what they want. The items are simple, timeless and easy to style, putting the person first, not the clothes on them.
MAESTOSO - represents a fusion between the geometric and rigorous design inspired by architecture and the timeless elegance of the minimalist style. To emphasize the mastery of the execution and the innovative design, the brand name was inspired by the way of performing a musical passage, in a grand manner.
MATCA – a brand that produces botanical perfumes in Sibiu, made only with natural ingredients.
MIRAJ - Emblem of the Romanian perfumery industry of old, Miraj represented for many Romanians one of the few luxury products they had access to. Recently, the brand was brought back to life and launched 2 perfumes in collaboration with Stéphanie Bakouche.
VILEGIATURA – an accessories and clothing design brand also founded in Cluj, which proposes pieces inspired by craft techniques and made through a sustainable production process.
ANDREA SZANTO - proposes ready-to-wear collections (for ladies and men) inspired by the atmosphere of the 70s and the equipment of performance athletes.
UNDRESS - a Romanian slow fashion brand, dedicated to women who, like us, constantly find beauty in simplicity.