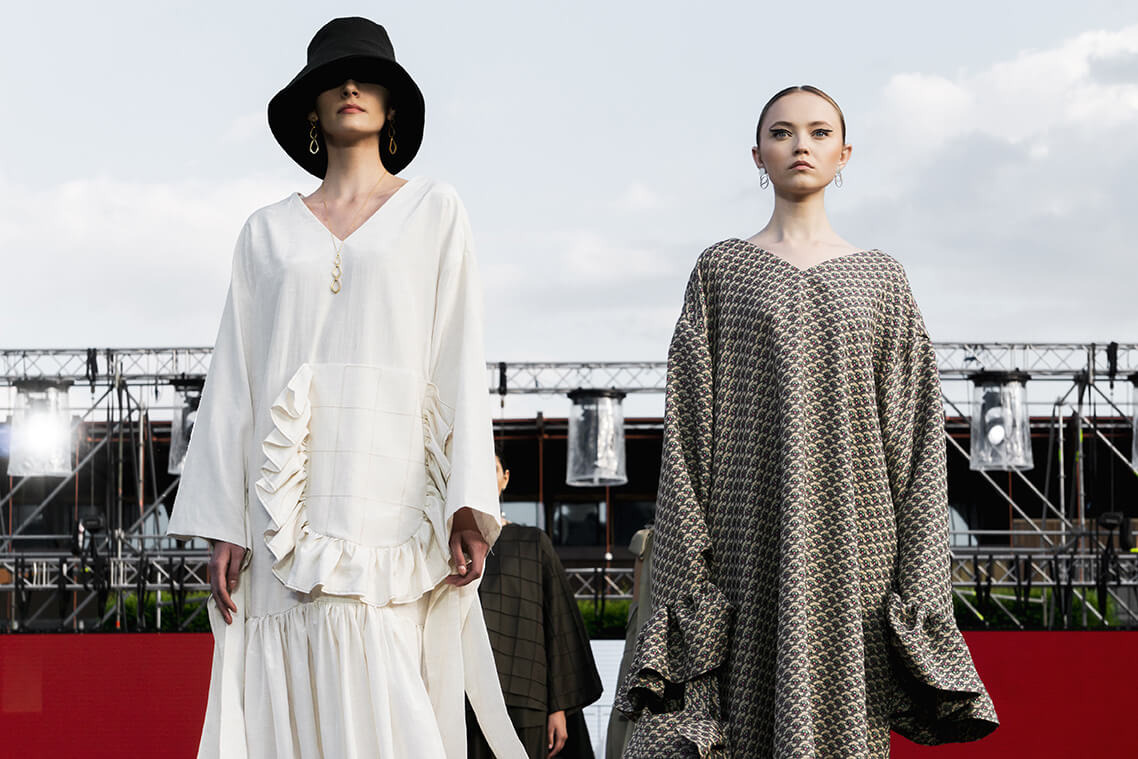 Romanian Creative Week - The Fashion Shows
Between June 2 - 6, 2021, the first edition of Romanian Creative Week took place in Iasi - an event that aimed to incorporate Romanian Fashion Week (an event with a history of over 10 years) together with other creative industries in order to facilitate meeting creative young people with professionals in the field.
Romanian Fashion Week - the catwalks - was a spectacular event, led by Irina Schrotter, Ovidiu Buta, Lucian Broscatean and Ioana Ciolacu.
During this event, monom was present in 3 fashion shows, both with jewelry from the latest collection, TECTONICA, and with pieces from previous collections that complemented the outfits of designers - all minimalist jewelry, as you have become accustomed to over the years.
On the first day of the event, the Crina Bulprich x monom Fashion Show took place.
In a spectacular setting, located in front of the Palace of Culture, Crina Bulprich's creations were beautifully combined with the geometric monom jewelry. Crina's collection, "Another Beautiful Story," a succession of minimalist volumes subtly accentuated by graphic elements, worked either as a canvas for monom jewelry to draw accents of light, or as a setting in which stronger pieces unfolded as independent elements.
On Sunday, the last day of the event, monom also accessorized Inga Bragaru's fashion show, an unexpected mix of colors, shapes and textures.
Also on Sunday, during i.f. powered by irina schrotter, the outfits of Andreea Dima, master student at the University of Art and Design, were completed by 3 unique monom pieces, inspired by the Art Deco current and specially prepared for this moment (min 13:15).
Photo credits: Nicola Corina